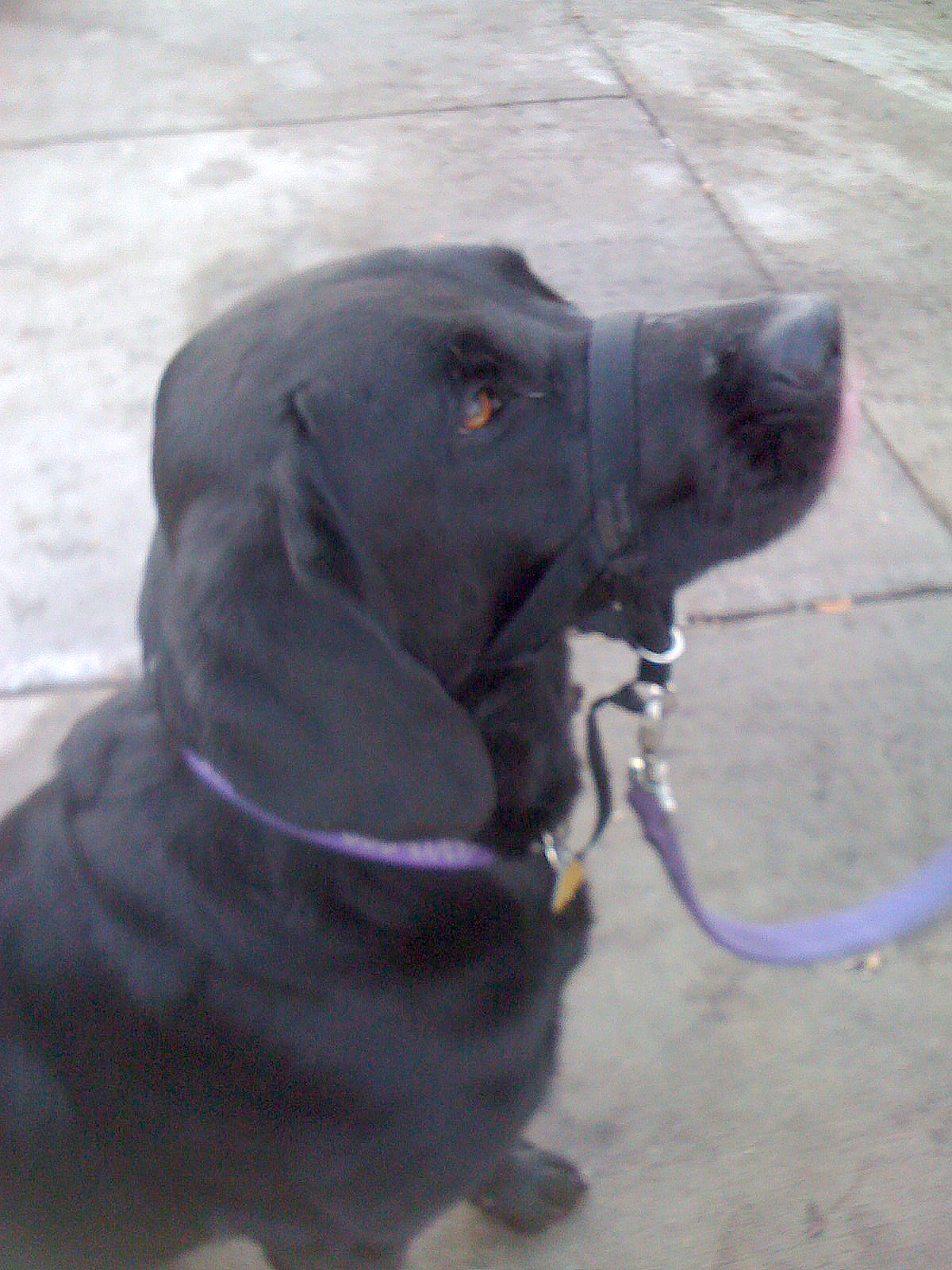 Since I started joining NakedJen and her dogs, Stella and Buddha, for their daily walk, I've been happier. The icy winter sidewalks however are a constant threat. Stella and Buddha are huge black labs and when Buddha sees a cat, he could pull my arm right out of its socket trying to get it. Earlier this month, Jen started using the Halti Head Collars on both of the dogs and suddenly, it is SO much easier to take them on a walk.
The Halti doesn't choke them, like a choke collar would. It pulls their heads toward you if they try to run off. It's pain-free for BOTH of us. More importantly, since they can't pull, walking on the icy roads is merely a matter of keeping myself upright instead of trying to battle an energetic dog AND keep myself upright.
If you have stopped walking your dog because training didn't work or maybe because it's just too icy outside, try a Halti and see if it transforms your dog the way it did for Stella and Buddha!