LONG ago, I bought the Tilt Shift Generator App. It is one of my favorite apps to use to create beautiful pictures.
I mostly use it to add a little pizzaz to a normal photo, rather than making a tilt shift photo. For example, I recently earned my one year chip at Overeaters Anonymous and talked about it on Starling Fitness. Here is the photo for that entry in its original form.
And here it is with the tweaks from Tilt Shift Generator.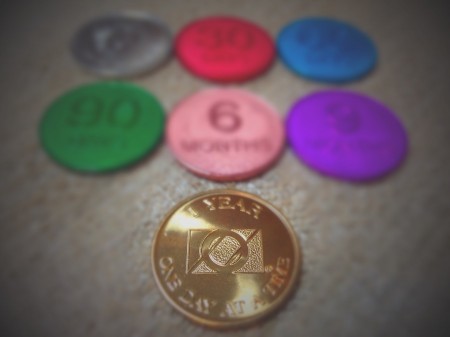 I really liked how the selective focus on the one year chip really made it stand out. That little extra makes a photo even better at times.
I have been using this app for well over five years and I absolutely adore it. If you are looking for a quick way to make your photos look just a tad bit better, this is a great app for you, and at only 99 cents, it's a great deal!